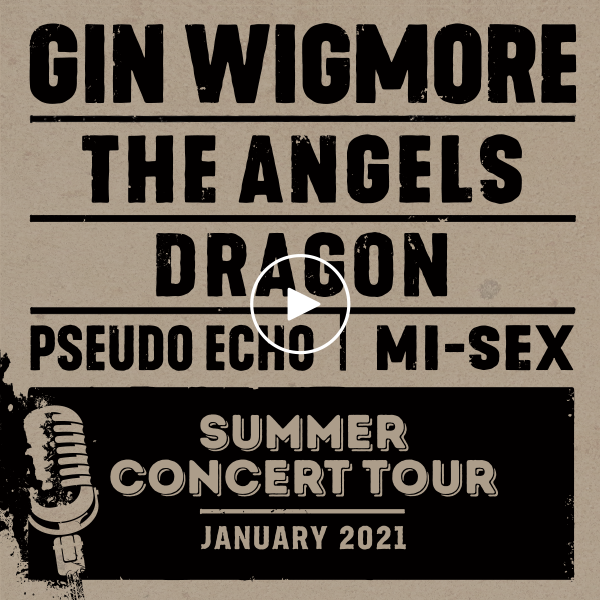 Greenstone Entertainment is excited to announce our artist line up for 2021 across our 3 breathtaking venues!
Gin Wigmore, The Angels, Dragon, Pseudo Echo and Mi-Sex.
2021 Concert Artists
Concert Tour Venues
View 2020 Gallery
Gibbston Valley Winery Summer Concert
The Queenstown Summer Concert is set with the stunning backdrop of Gibbston Valley, usually performed to sellout crowds, the vibe is something to behold.
View 2020 Gallery
Taupo Summer Concert
After Queenstown, the SUMMER CONCERT TOUR moves onto its show in the usually sold out Taupo Amphitheatre. Hot and sunny summer conditions usually greet the artists and crowd alike. Taupo provides a compact, parklike atmosphere.
View 2020 Gallery
Whitianga Summer Concert
The last stop on the Greenstone Entertainment Summer Concert Tour visits Whitianga on the beautiful Coromandel Peninsula. A large open area and embankments for those who like a more casual atmosphere provides ample options for all tastes.