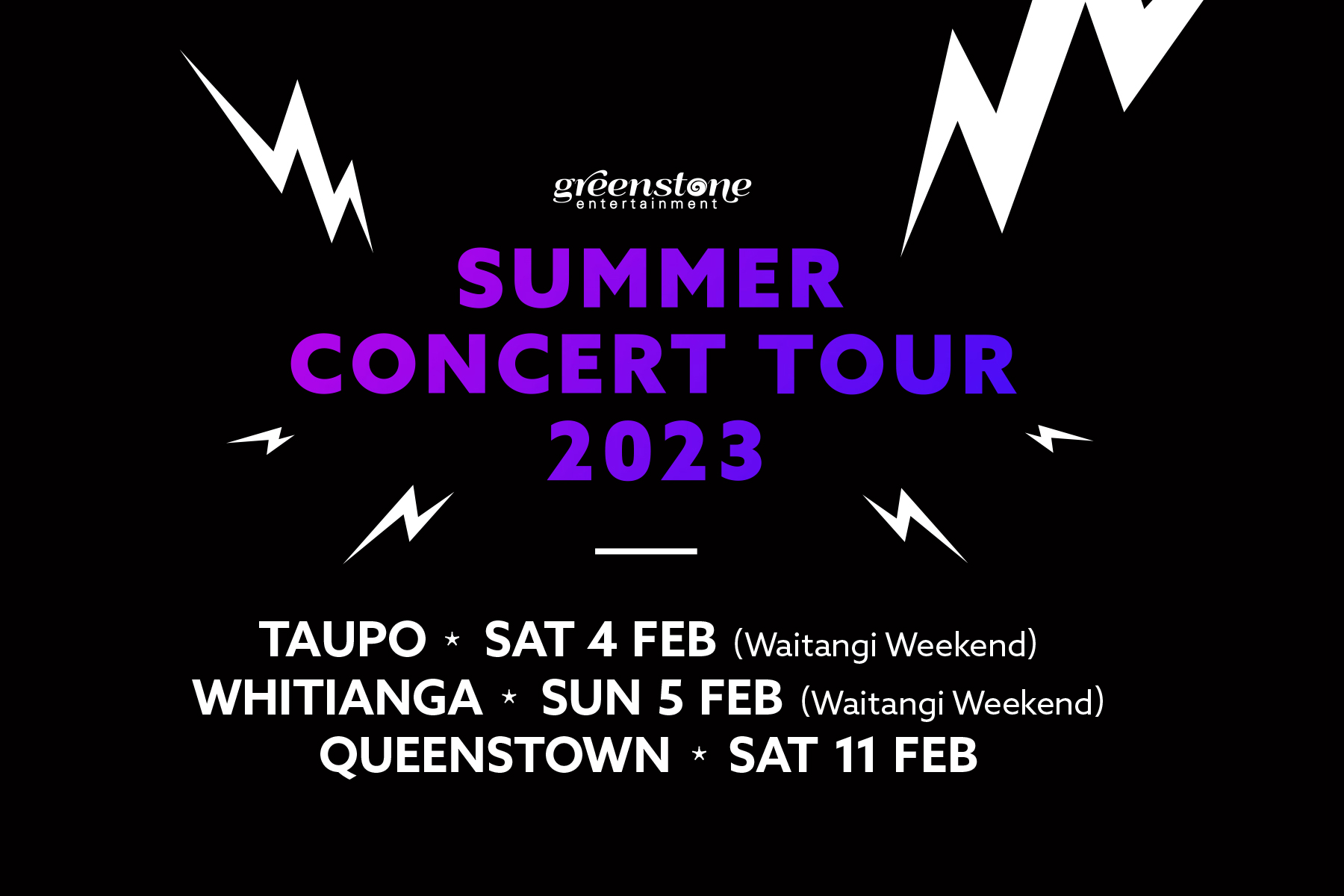 With much regret and after 12 consecutive years, we must announce today that we are not going to be able to run our annual Summer Concert Tour in 2022.
We have been working hard behind the scenes and had confirmed a fabulous international line-up for 2022 some time ago. Covid restrictions lead us to delay our announcement, as we didn't feel it was appropriate to go on sale without knowing where we would be with the restrictions around the border, MIQ, lockdown levels and subsequently the traffic light system.
The Summer Concert Tour had previously been postponed from the usual January dates to March dates for 2022. During 2021 our extensive work to develop a bespoke MIQ solution was unfortunately not successful. We had anticipated that by March (given what was happening around the rest of the world) that we could expect some form of home quarantine to be available, which would have been acceptable to the artists.
We understand that our loyal customers will be disappointed, Greenstone Entertainment would like to thank all of you for your patience and support, we're looking forward to seeing you all again in Feb 2023!
Head to our News page for our full press release
2021 Concert Artists
Concert Tour Venues
View 2021 Gallery
Taupo Summer Concert
First up for 2023 in the SUMMER CONCERT TOUR is the usually sold out Taupo Amphitheatre. Hot and sunny summer conditions usually greet the artists and crowd alike. Taupo provides a compact, parklike atmosphere.
View 2021 Gallery
Whitianga Summer Concert
Following on from the first show in Taupo for 2023 in the Greenstone Entertainment Summer Concert Tour visits Whitianga on the beautiful Coromandel Peninsula. A large open area and embankments for those who like a more casual atmosphere provides ample options for all tastes.
View 2021 Gallery
Gibbston Valley Winery Summer Concert
The last stop for 2023 on the Queenstown Summer Concert Tour is set with the stunning backdrop of Gibbston Valley, usually performed to sellout crowds, the vibe is something to behold.